Corporate structure
Wilh. Wilhelmsen Holding ASA (WWH) holds a majority share in Treasure ASA with a controlling share interest of 78,68%. The remaining shares are owned by institutional and private shareholders.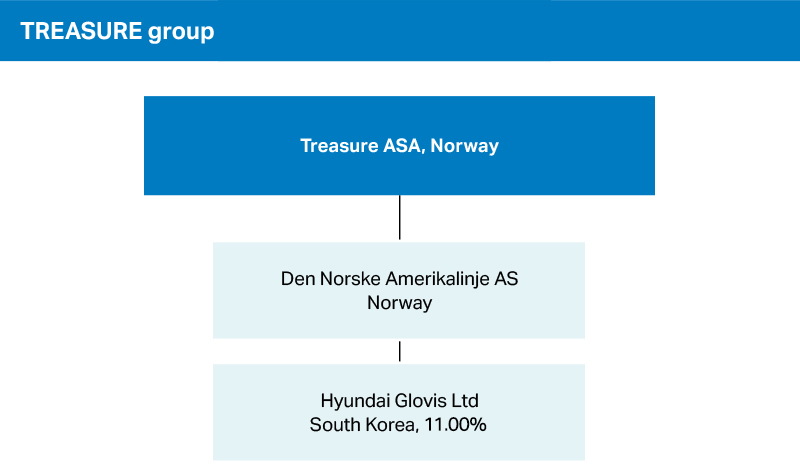 Treasure ASA owns a 11.00% investment in Hyundai Glovis through Den Norske Amerikalinje AS.
Hyundai Glovis is a Korean-based company offering domestic and international logistics and distribution services. The company was incorporated in 2001 and is listed on the Korean Stock Exchange.
Visit Hyundai Glovis website for more information